Cake Slice Treat Boxes Make Parties More Fun For Kids
Consider buying birthday cake slice treat boxes before the next party you host for children.
Add to the excitement of the event with this elegant item.
$9.99
[ad_1]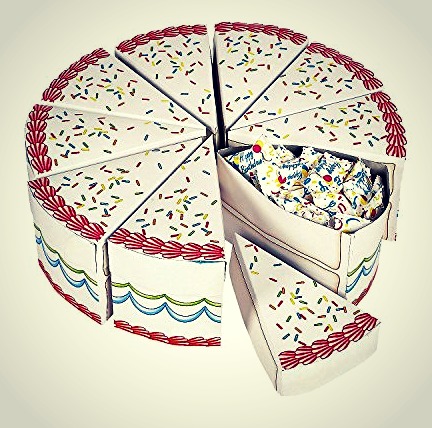 All you have to do is put together these slick treat boxes and make a birthday cake.
Fill each slice with candy and different treats, and put the ten boxes together to form an entirely round cake.
Let each child take his or her slice home as a gift! Talk about a fun idea that's a real surprise at birthday parties.
Ten pieces per set.
Each box, 6 1/4″ x 3 3/4″ x 4″
Simple assembly required.
[ad_2]
Birthday parties should be memorable for kids. Having a cool takeaway item like this helps you achieve that goal.
For kids, it's almost like getting their cake and eating it too! They get cake at the party and some fun food for later.